Are You Prepared if a Disaster Strikes?
7/31/2017 (Permalink)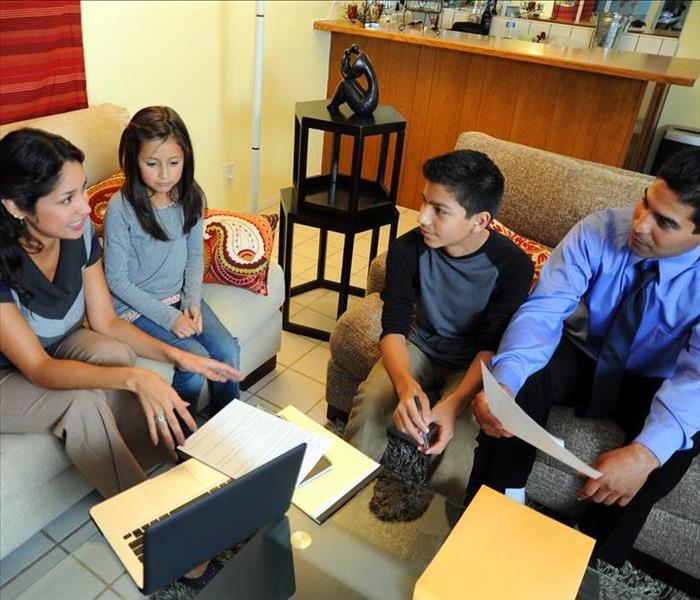 You watch the news and see disaster strike other families, but you never think it could happen to you – until it does. Emergencies can happen at any time, and turn your world upside down in a matter of seconds. Being prepared will benefit you if you're ever affected from a disaster. There are many benefits that come along with being armed with a plan in a disaster situation. Take action before an emergency happens. Here are a few steps from the Red Cross that you can take to start your emergency plan:
Discuss with your family how you'll respond to the types of emergencies that are most likely to happen where you live, learn, work, and play. Consider how you will respond to emergencies that can happen anywhere: such as floods and fires.
Assign roles to each family member and identify how you will work as a team in case of an emergency.
Discuss an evacuation plan in case you need to leave your home - have an evacuation route planned.
Build an emergency kit – include the basics: water (one gallon per person), non-perishable food, flashlight, battery powered radio (with extra batteries), a first aid kit, medications, sanitation and hygiene items, personal documents, emergency blankets, and a map.
Plan ahead for your pets. If it's not safe for you at home, it's not safe for them either.
Plan what to do in case you are separated during an emergency: choose a place next to your home and another outside of your neighborhood just in case members of your family can't make it back to your home.
Choose an out-of-area emergency contact person. Save the number and be sure that places where your children spend their time (daycare, school, babysitter, etc.) have the number saved too.
Practice evacuating your home twice a year. Grab your emergency kit items and drive the evacuation route you have planned.
Another safety measure you could take is to download the SERVPRO® Ready Plan app on your cell phone. This allows you to create an emergency ready profile that contains critical information – which helps speed up response time after fire or water damage. Help is then only a few clicks away! The app stores your property details, utility shut off locations, key contacts, damage photos, local weather, and more!
Stay armed, stay prepared, and know you can call SERVPRO® of Southwest Lubbock at any time of day at (806)-780-6311.