Your home or business just had a fire - now what?
7/18/2019 (Permalink)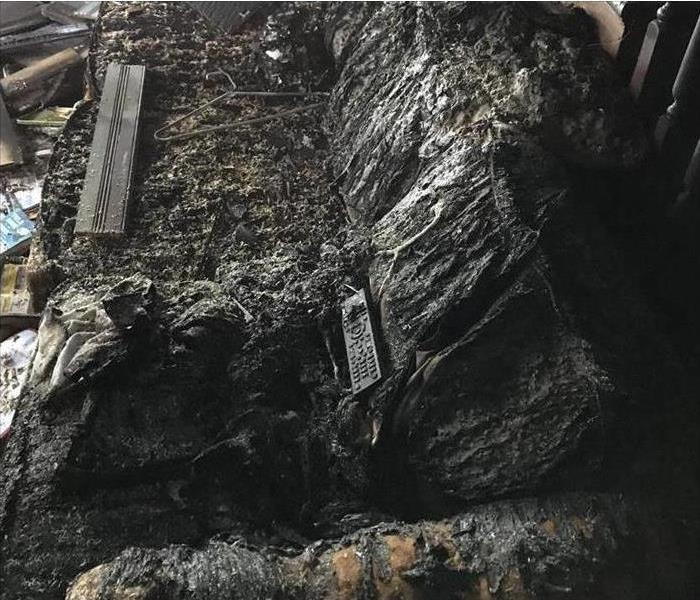 The first 24 hours after fire damage can make the difference between restoring versus replacing your property and personal belongings. SERVPRO® of Southwest Lubbock can help prevent fire damage from creating long term problems.
Under normal circumstances, within one hour from notice of a loss, a SERVPRO® of Southwest Lubbock professional will contact you to arrange a service. Within four hours of loss notification, a SERVPRO® of Southwest Lubbock professional will be on site to begin mitigation services. Finally, within eight business hours, a verbal job briefing will be communicated to the appropriate person.
Until a trained professional arrives, there are several things you can do to lessen long term damage.
Limit movement in the home or business to prevent further damage.
Place dry, colorfast towels or old linens on carpeted traffic areas to prevent more soiling.
If electricity is off, empty refrigerator and prop doors open.
Wipe soot from chrome on faucets and appliances then protect with a light coating of petroleum jelly or oil.
Do not attempt to wash any walls or painted surfaces.
Do not attempt to shampoo carpet or upholstered furniture.
Do not attempt to clean any electrical appliances that may have been close to fire or water.

SERVPRO® of Southwest Lubbock professionals provide timely response with mitigation services ranging from fire, smoke and soot removal to contents claims inventory and document restoration. These services help ensure your property and belongings are restored to preloss condition when possible.