Does Your Home Have a Fire Escape Plan?
1/18/2020 (Permalink)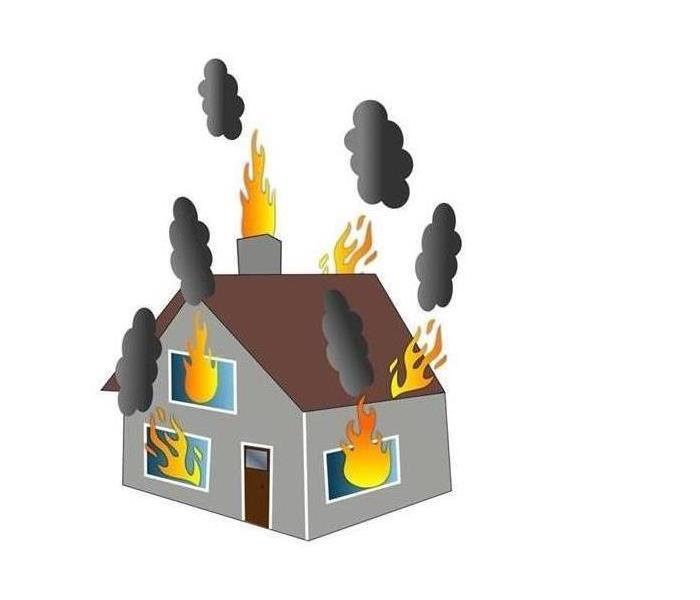 Planning a Fire Escape: The Basics
There should be two ways to get out of every room, and all members of your household should be aware of them.
Add escape ladders to areas or homes above the second floor, especially sleeping areas. Train household members in how to use them and store them near windows.
Practice home fire drills periodically (at least twice a year) so that everyone knows how to do one in less than two minutes. The objective of a fire drill is to practice, not to frighten, so a planned drill can be just as effective.
Teach younger family members the stop, drop, and roll method for dealing with clothes that have caught fire.
Make special arrangements in your plan for infants or anyone with a disability. Assign someone to assist disabled family members in case of an emergency.
Install smoke alarms inside and outside of every sleeping area of your home.
Find an outside meeting place that's a safe distance away from your home that everyone can reach after an escape. Make sure everyone is aware of its location.
Always choose the safest escape route, meaning the one with least amount of smoke and heat. Practice getting low and traveling beneath smoke when you perform a fire drill.
Close doors on the way out during a fire to slow it down and give you more time to safely escape. In situations where fire prevents you from leaving the home, you should practice "sealing yourself in for safety" as part of your fire escape plan. Put as many doors between you and the fire as possible, and cover air vents to prevent smoke from reaching you. Open windows at the top and bottom so fresh air can get in.
Under no circumstances should you ever go back inside a burning building. Do not try to retrieve belongings. If someone is still inside, inform the fire department dispatcher when you call. Only a trained firefighter has the skills and equipment needed to perform a rescue.
Dealing with your fire-damaged home in Lubbock, TX can be taxing and tiring, however, it doesn't need to be overwhelming. As a team of professionals with extensive experience in the smoke and fire damage restoration field, SERVPRO's skilled technicians can provide you with the detailed, results-driven services you need to restore your property, "Like it never even happened." Call us at 806-780-6311.