Outlet Fire in Lubbock, TX
1/25/2020 (Permalink)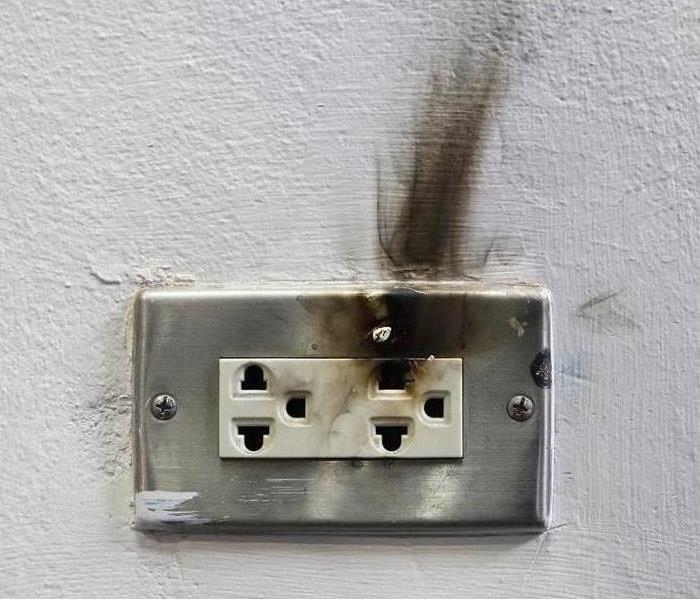 We were called out last week to a homeowner who luckily found this happening next to one of her outlets. She called the fire department immediately, and fortunately, there was no fire active behind the wall. The electrician arrived onsite at the same time as SERVPRO of Southwest Lubbock. This scenario was one of the first times that the electrician has seen this happen.
What happened was that there was a mouse behind the wall eating the wire to that outlet. As you can see, it caused a fire to go down the main electrical line in the wall.
Unfortunately, the only way to keep an eye out for this is to walk around your house and check the outlets for any possible melted spots or black soot coming out of them. It is essential to be aware that this is a possibility.
Dealing with your fire-damaged home in Lubbock, TX can be taxing and tiring, however, it doesn't need to be overwhelming. As a team of professionals with extensive experience in the smoke and fire damage restoration field, SERVPRO's skilled technicians can provide you with the detailed, results-driven services you need to restore your property, "Like it never even happened." Call us at 806-780-6311.