Why Should I Call a Professional Team to Remediate Water Damage In my Lubbock or west Texas Business?
7/20/2020 (Permalink)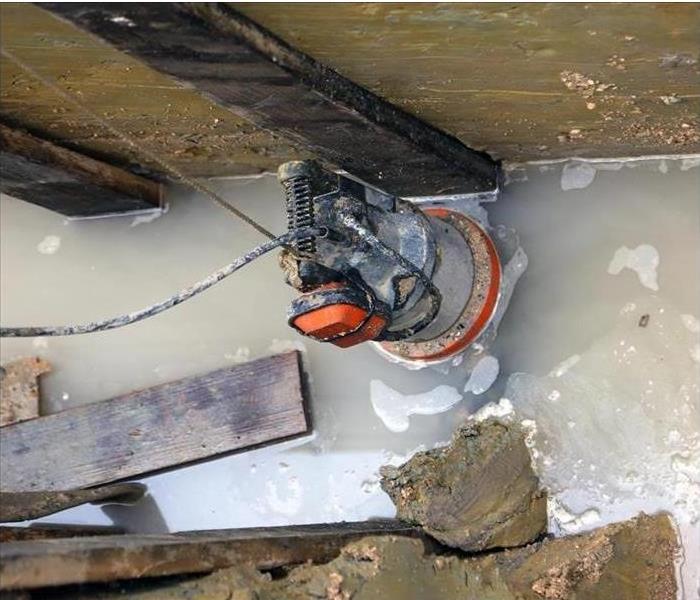 Professional Water Restoration Technicians Can Perform a Comprehensive Cleanup Job in Your Lubbock or west Texas Business
Whether your Lubbock or west Texas business is big or small, trusting a professional water restoration company gives you the peace of mind you need. Business owners worry about outsourcing cleanup tasks versus a do-it-yourself solution, but they fail to factor in the financial consequences of a poorly done job. When water stands and soaks your floors, walls, fixtures, and inventory, you stand to waste time and money later in time.
The business community can rely on SERVPRO® of Southwest Lubbock for commercial water damage restoration in Lubbock or west Texas commercial district. Our comprehensive assessment of the damage and ability to address your needs is like no other. When you enlist our help by calling our 24/7 hotline, you add a competent partner focused on returning business operations to normal as soon as possible.
Do I need to empty my business after water damage?
Even though we can perform complete move-outs, our SERVPRO® of Southwest Lubbock crew first determines whether we can isolate affected areas and undertake cleanup tasks safely. When appropriate, we approach the drying process with efficiency, focusing on achieving fast and successful results. Among the equipment available to remove excess water we include-
Wand extractors
Dehumidifiers
SERVPRO of Southwest Lubbock is your business partner during a crisis. Call us at (806) 780-6311 and trust us to leave your business "Like it never even happened."