Keeping The Doors Open
7/28/2020 (Permalink)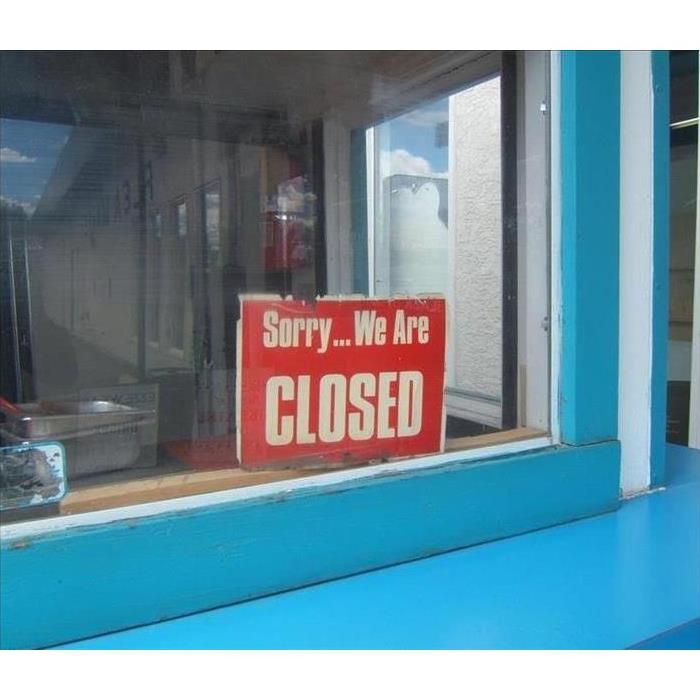 Do not let your business fail after a disaster, call SERVPRO of Southwest Lubbock immediately.
When a disaster strikes at a commercial building, the main goal of the owner is to keep the doors open. We have been called into locations such as urgent care facilities, banks, city and county buildings, hospitals and so on. Each of these locations cannot lose any working hours without losing a substantial amount of money. When a fire or water damage happens, it is our goal to get the business back open as soon as possible.
For example, we were recently called into a medical facility that had a fire in the bathroom of their urgent care. This happened in the building on a Sunday when only urgent care is open. We arrived on-site within one hour of the initial call. We had a full crew on site to start extracting the water from the sprinklers that went off and placed equipment to help with the odor. Throughout the day, we cleaned, extracted, and made sure the areas that were the most important were taken care of first. The most critical area was getting the urgent care cleaned up to open on Monday. Due to the additional damage, we were able to get the urgent care open by Tuesday. The urgent care only lost one day of business because they called SERVPRO. We concentrated on their needs and was able to succeed in minimizing in loss of business.
SERVPRO of Southwest Lubbock is always here to help no matter what time of day. We will put your needs first to ensure your business is put back together as soon as possible.