My Home is Flooded After a Storm. Where Can I Get Help to Restore it to Normal?
7/31/2020 (Permalink)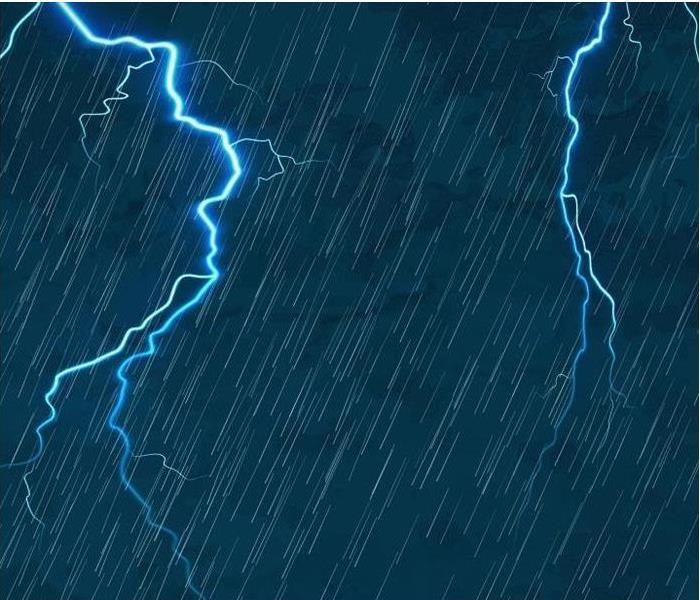 Reach out to SERVPRO of Southwest Lubbock Technicians for Professional Storm Flood Damage Restoration in your Home.
During a storm, heavy rains may lead to flooding, and powerful winds can ruin your west Texas home's roof or other parts. Some post-storm damage can also create health and safety hazards. Once you notice flooding in your home, act immediately by contacting professionals to prevent further damage.
Why should I contact professionals?
Water is pervasive, progressive, and can cause irreversible damage to costly building materials and possessions. You can prevent this by handling the storm flood damage in your west Texas residence within the first 48 hours. Our SERVPRO team can take several steps to prevent long-term damage. We have state-of-the-art equipment and products that help us handle flood damage of any magnitude. We have decades of experience and skills that help us provide effective and prompt restoration services.
Is your inspection process thorough?
We inspect the affected property to determine the proper steps needed to restore it to its preloss condition. We use advanced equipment and tools to conduct the assessment. Our technicians can use borescopes to look into cavities and other hard to reach areas. The devices help us examine the construction method and determine visible contamination. We also have motorized inspection cameras that allow us to inspect the ductwork.
How do you remove moisture in hard to reach areas?
The drying process is a significant step in restoration. Our technicians can remove the water using portable pumps. We can then use structural cavity drying equipment that helps us to direct airflow into wall cavities, replacing the moist air with warmer, dry air. The machine increases the surface temperature and lowers the vapor pressure, leading to a high evaporation rate. We can direct air into wall cavities, below cabinets, and other structural cavities by drilling small holes in ceilings, walls, or under the cabinets.
Do I have to worry about odors?
If you begin the restoration process quickly, you can minimize the chances of odors persisting in your property. However, if there is an existing odor, we can use various products to combat the smells, including:
Odor counteractant beads
Thermal foggers
Hydroxyl machines
After a storm strikes, dealing with the aftermath can seem overwhelming. SERVPRO of Southwest Lubbock can take the right steps to stabilize and restore your home to normal. Call us today at (806) 780-6311.