5 Reasons to Buy Vintage Furniture
7/13/2017 (Permalink)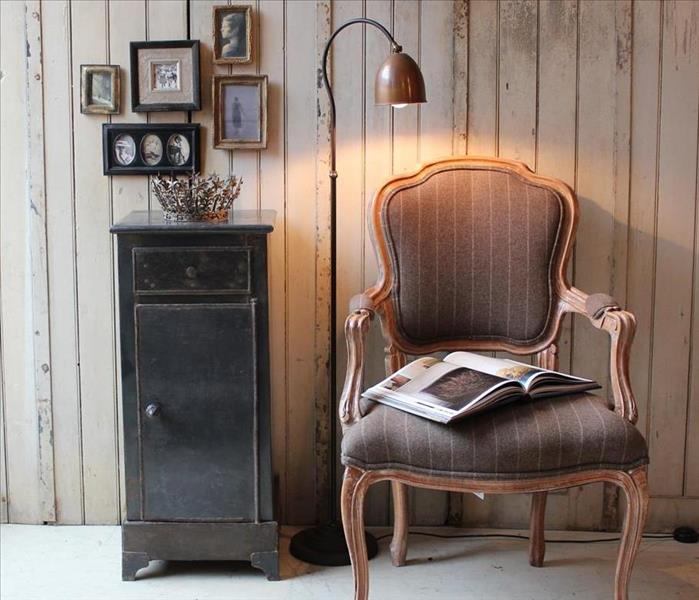 Vintage furniture is unique and can add a touch of personability to every room. Here in Lubbock, there are many vintage shops you can look at and even the Downtown Lubbock Farmer's Market can offer furniture at a discounted price. Although some older furniture can have wear and tear, SERVPRO® of Southwest Lubbock is trained in bringing these pieces back to life. Mix up your home and add your personality with vintage furniture this season. Here's why:
Stand out with eclectic pieces in your home
In today's modern society, people often turn to new furniture, same color schemes, and repeated sleek wood. Why not stand out this year and love on furniture that is older with much more character? Vintage furniture has heritage and can easily be brought back to life in your home.
Budget Friendly
Many different vintage pieces are very cost effective. They may have been passed down from multiple generations or have been gently used by a family with a story. If you're on a budget and trying to save money, vintage furniture can give your home a fancy chic look at a fraction of the cost.
Make it a family affair and have fun
Shopping for vintage furniture can be a blast. It's a lot like hunting, scoping out different shops looking for the perfect piece that fits your style and family's home. Bring the whole family along and make it a family day of challenging everyone to find the most unique piece of furniture.
Better Quality
With how much furniture is built in warehouses this decade, most furniture you see has lost their quality over the years. Vintage furniture has typically been built by hand with better hardwood and hardware. Quality is key with furniture, invest in the right pieces.
Good For the Environment
Recycling furniture will help contribute to the environment in a positive way. Too many families throw out furniture and waste something that was once beautiful. Check your local antique stores before buying something completely new or come see us at SERVPRO® of Southwest Lubbock and let us help you restore your own vintage pieces that may need some love. We offer a variety of different cleaning services.
Contact us today for more at (806) 780-6311. Make your home unique this Summer with Vintage furniture!