Christmas Tree Safety
12/11/2017 (Permalink)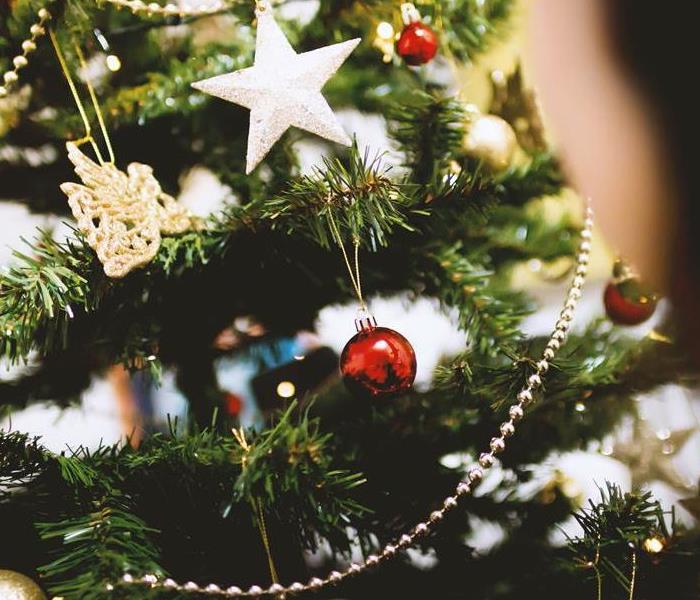 'Tis the season many of us have been waiting for all year long; Christmas! It's the time to celebrate joy with family and friends. Many begin to decorate their homes with beautiful lights and other Christmas décor, including the must-have Christmas tree. In the United States, Christmas trees start approximately 210 house fires per year. We have listed some safety tips to prevent any fires from sparking in your house.
Look for a fresh tree with green needles. Dry trees are more likely to catch fire than fresh ones.
Always keep your tree away from fireplaces, radiators, candles, heat vents or lights. Nearly a quarter of fires occur because a heat source was located too close to the tree.
Keep the tree base filled with water to avoid a dry out.
Never use lit candles to decorate the tree.
Use low energy, safe lighting that's been certified by a safety testing lab. Don't use damaged or frayed cords.
Make sure the light you use outside, is suitable for outdoors. Decorative lights with live voltage were involved in more than 20 percent of the fire instances.
Don't forget to turn your Christmas tree lights off each night. This not only saves energy but also prevents fires from starting at night.
If you are using an artificial tree, make sure it is flame resistant and have a seal for an approved safety testing laboratory if the tree contains a built-in lighting set.
Make sure the tree is not blocking an exit.
Always keep a fire extinguisher nearby. Make sure everyone knows its location and how to use it.
Between 2006 and 2010, about 230 home fires per year were responded to by U.S. fire departments, killing an average of four people each year and injuring many more. If you have any inconvenience with your tree of other Christmas décor, don't hesitate to contact us. Here at SERVPRO® of Southwest Lubbock, we focus on dealing with all the troubles so that you can enjoy your holidays. We wish you a safe and fire-free Christmas!