Your Business's Safety is Our Business
3/12/2018 (Permalink)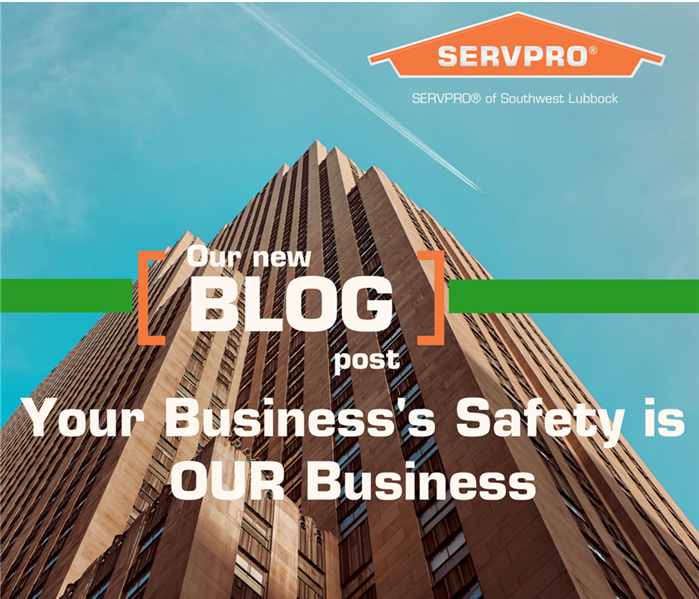 Not only is owning a building a responsibility, but if you also own the business inside of that building, you additionally are responsible for the safety of the employees that work inside. When disaster hits your business, do not worry about the mess-that's our job! Once you and your employees are safe, we'll take care of the rest. SERVPRO® of Southwest Lubbock has the equipment and expertise to make it "like it never even happened"!
If you're concerned that SERVPRO® may not be able to help, we specialize in all types of business buildings such as:
Small Office Buildings
Large Office/High-Rise Office Buildings
Apartment Buildings
Restaurants
Hotel/Motels
Small Retail Stores
Large Retail/Big-Box Stores
High-Rise Residential
Manufacturing & Industrial
Government/Military
We understand that every second lost to clean up is a second of productivity lost for your business. Let us restore your business to its original thriving state in no time at all! Call our expert team at 806-780-6311, whenever you might need SERVPRO® of Southwest Lubbock.